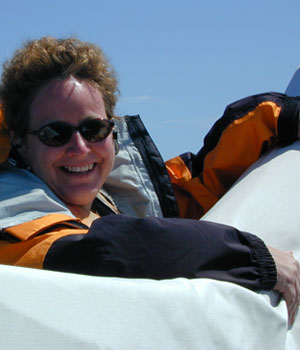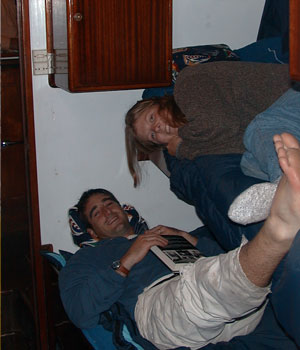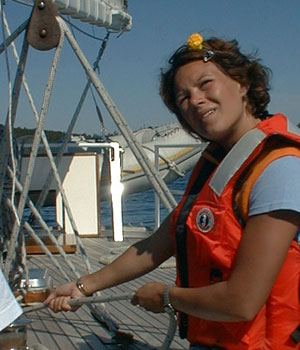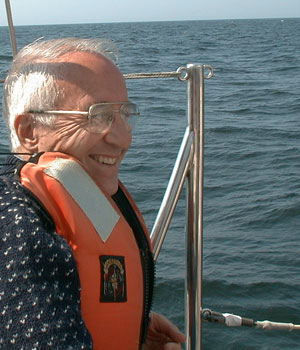 Our sailing school students.
Choosing a sailing school is a personal decision, based on individual strengths and weaknesses, the type of sailor we wish to be, the time and money we have to spend and the manner in which we learn best. I must give high marks to the School of Ocean Sailing and I recommend them to anyone looking for a sailing school.–Cathy McIntire
The School of Ocean Sailing offers sailing lessons for the complete beginner with absolutely no sailing experience to the advanced sailor looking for a controlled introduction to offshore passage making or celestial navigation.
Sailing school students taking the program range in age and ability from 16 to 80 and from total novice to experienced sailor. Sailing school students age 18 years or younger must be accompanied by an "adult family chaperone". There is no requirement that should eliminate a student due to physical strength, size or ability, but anyone with a handicap might want to call and speak with Larry to assure themselves that there will be no problem.
Our Mission
The instructional mission of the School of Ocean Sailing is to teach offshore ocean sailing and ocean navigation in a live-aboard setting.
Personalized instruction from professional teachers
Teach sailing aboard a large, beautiful and well equipped offshore heavy displacement ketch
Teach navigation using modern electronic navigation equipment
Teach navigation using non electronic navigation procedures
Offer an ocean sailing experience under real ocean conditions
Instil confidence
Use high quality sextants and celestial navigation materials
Offer a balanced blend of formal instruction, practical experience and relaxation
Serve excellent food
Anchor or Moor in quiet anchorages
What they say about us / Magazine articles and reviews
USA TODAY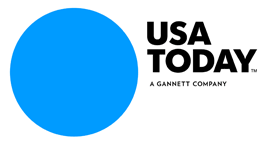 ---
A mention about our sailing school in USA Today Travel Tips. Sailing Courses and Training in the Caribbean.
GOOD OLD BOAT MAGAZINE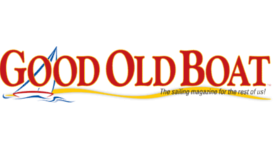 ---
An in-depth article written by one of our students and published in Good Old Boat Magazine
Issue 21.