We offer four courses in our sailing school:
In each sailing course you handle all offshore sailing operations to include reaching, running, coming-about, gybing, and hoving-to. You will set storm sails as well as all other sail changes. The safety of the vessel, participants, and crew are our first priority and the instruction of safety is high on the list of learning objectives.
Significant course objectives in our sailing school programs include instruction in modern offshore electronic navigational equipment as well as all non-electronic navigation procedures. We operate in areas of extreme current or tides.
Our celestial navigation students use high quality marine sextants and modern sight reduction procedures.
In the Caribbean your navigational plans will incorporate ocean currents, dead reckoning, weather data, radar, GPS, running fixes, celestial navigation data, and electronic charting and AIS.
All sailing programs are delivered by mature, professional Coast Guard licensed teachers. Our sailing programs are both formal and practical. At the end of your course you will receive a certificate signed by a USCG licensed instructor. This "Sea Service Form" will be awarded upon satisfactory completion of each course; the Advanced, Celestial, and Combination courses. A sailing school certificate is often required for chartering a bareboat in the Caribbean. Our "Sea Service Form" is accepted by all charter companies. The sea time aboard the SAMANA can also be used if you decide some day to apply for a USCG Captain's license.
You can view availability and course cost of our sailing school programs by clicking here.
What they say about us / Magazine articles and reviews
USA TODAY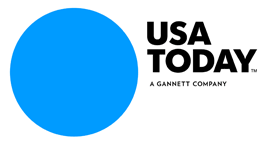 ---
A mention about our sailing school in USA Today Travel Tips. Sailing Courses and Training in the Caribbean.
GOOD OLD BOAT MAGAZINE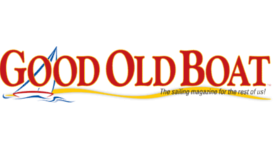 ---
An in-depth article written by one of our students and published in Good Old Boat Magazine
Issue 21.
Our Mission
The instructional mission of the School of Ocean Sailing is to teach offshore ocean sailing and ocean navigation in a live-aboard setting.
Personalized instruction from professional teachers
Teach sailing aboard a large, beautiful and well equipped offshore heavy displacement ketch
Teach navigation using modern electronic navigation equipment
Teach navigation using non electronic navigation procedures
Offer an ocean sailing experience under real ocean conditions
Instil confidence
Use high quality sextants and celestial navigation materials
Offer a balanced blend of formal instruction, practical experience and relaxation
Serve excellent food
Anchor or Moor in quiet anchorages