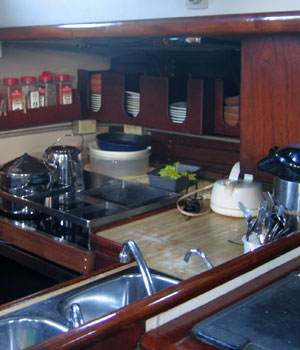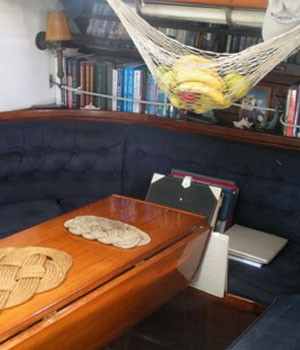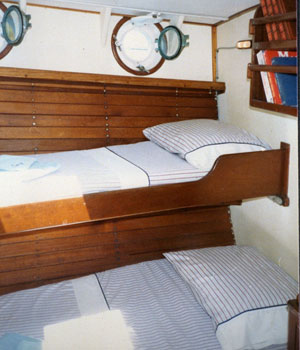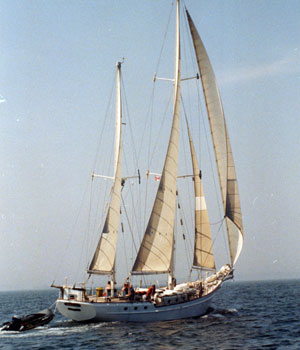 Accommodations:
The accommodations aboard Samana are superb for sail training.
There are two bunks in each cabin. You will share a cabin with another student.
Hot and cold running water are plentiful in each of the two showers. The water capacity aboard Samana is 800 gallons with a 10 gallon hot water tank.
The dining area and the spacious cockpit can easily accommodate 8 persons.
Our Mission
The instructional mission of the School of Ocean Sailing is to teach offshore ocean sailing and ocean navigation in a live-aboard setting.
Personalized instruction from professional teachers
Teach sailing aboard a large, beautiful and well equipped offshore heavy displacement ketch
Teach navigation using modern electronic navigation equipment
Teach navigation using non electronic navigation procedures
Offer an ocean sailing experience under real ocean conditions
Instil confidence
Use high quality sextants and celestial navigation materials
Offer a balanced blend of formal instruction, practical experience and relaxation
Serve excellent food
Anchor or Moor in quiet anchorages