Ocean Sailing and Celestial Navigation with a Night Sail
The Celestial Navigation with night sail course is a 7 day liveaboard course. Celestial Navigation with a night sail is offered concurrently with Ocean Sailing and Advanced Navigation w/night sail.
The School of Ocean sailing teaches the assumed altitude method of sight reduction using H.O. 229 and the nautical almanac. Students also participate in radar and collision avoidance, weather, GPS, Nobeltec, SSB. Certificate awarded.
The course is designed for students that plan to expand their horizons to include bareboat chartering and coastal or offshore cruising. A Sea-Service certificate is awarded upon completion of this course.
We designed the combined sailing course to fill the needs expressed by our students. Many students came to us wanting a night sail but were lacking sailing experience and background. Consequently, we designed and constructed a course in which we focus on sailing, seamanship, navigation and safety for several days and follow this up by a night passage.
The night sail transiting the Caribbean Sea can be demanding and may be rigorous. The course provides a controlled introduction to night sailing. We are underway at night remaining at sea with an anticipated morning landfall entering Charlotte Amalie Harbor in the dark. The Night Passage will offer the participant a clear picture of the rigors and demands of offshore sailing and night passage making.
As with all programs of this type, weather is an important factor in the safe execution of a night passage. The night passage will be conducted when weather conditions are favorable for both the departure and the return. Students will actively participate in the weather gathering and decision making process for the night passage. The final decision for departure rests with the captain.
We take great care in planning the night trip. The safety of the vessel, participants, and crew are our first priority and the instruction of safety is high on the list of learning objectives. Participants will operate in two or three person watch teams and will stand 3 hour watches.
Marine celestial navigation uses the sun or the sun and the moon during the day time and only during the periods of time when both the ocean horizon and stars are visible together is it possible to do star sights. This period of time is called civil twilight and it occurs both at daybreak and sundown. Unless there is an artificial horizon built into a sextant you are not able to do celestial navigation during the hours of darkness.
Course Outline
This course will teach the assumed altitude method of sight reduction. Instruction will stress:
Navigational astronomy
Sight reduction using H.O. 229 and the nautical almanac
The marine sextant
Celestial running fix using the sun
Noon sight
Moon and sun fix
Compass deviation
Celestial navigation planning
Sight reduction using the TI-89 calculator and the Star Pilot iPhone app
All instructional materials for the Celestial Navigation course are provided, including marine charts, marine sextants, sight reduction tables, nautical almanacs, universal plotting sheets, books, and other materials related to this course.
All persons must wear flotation while underway. We provide deck-jackets, but bring your own "crewsaver", etc. if you wish.
Instructions:
By reserving any course you agree to our Terms and Conditions and or Cancellation policy. Course cost is $2,025.00 per student. The School of Ocean Sailing's secure on-line registration form will charge the supplied credit card a non-refundable deposit of $500.00 per student per course. The balance of $1,525.00 is due 35 days prior to the start of the sailing course.
After receipt of the deposit, you will receive a confirmation e-mail with instructions on where to meet, what to bring and places to stay before or after course.
We are pleased to announce we are able to offer trip/cancellation insurance. Cover yourself – Comparative Travel Insurance Quotes. Spirit Airlines is now flying to Saint Thomas, USVI (airport code STT). They have some really good deals.
Our Mission
The instructional mission of the School of Ocean Sailing is to teach offshore ocean sailing and ocean navigation in a live-aboard setting.
Personalized instruction from professional teachers
Teach sailing aboard a large, beautiful and well equipped offshore heavy displacement ketch
Teach navigation using modern electronic navigation equipment
Teach navigation using non electronic navigation procedures
Offer an ocean sailing experience under real ocean conditions
Instil confidence
Use high quality sextants and celestial navigation materials
Offer a balanced blend of formal instruction, practical experience and relaxation
Serve excellent food
Anchor or Moor in quiet anchorages
What they say about us / Magazine articles and reviews
USA TODAY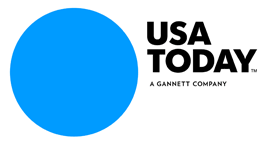 ---
A mention about our sailing school in USA Today Travel Tips. Sailing Courses and Training in the Caribbean.
GOOD OLD BOAT MAGAZINE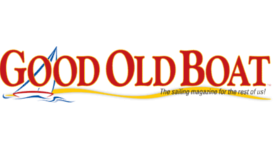 ---
An in-depth article written by one of our students and published in Good Old Boat Magazine
Issue 21.